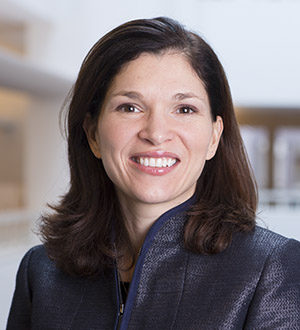 Laura Alfaro
(Costa Rica)
Laura Alfaro es la profesora "Warren Albert" en la unidad académica Business, Government and the International Economy de Harvard Business School. Fue Ministra de Planificación Nacional y Política Económica de Costa Rica durante el período 2010-2012. Actualmente también es Investigadora Asociada en National Bureau of Economic Research, Profesora Asociada en Harvard's Weatherhead Center for International Affairs y miembro del comité en David Rockefeller Center for Latin American Studies's (DRCLAS).
Alfaro es autora de artículos publicados en las revistas académicas más destacadas y de casos relacionados al tópico de Economía Internacional (particularmente, flujos de capitales internacionales, inversión extranjera directa y deuda soberana) en Harvard Business School. Ha sido docente en General Management Program, Program for Leadership Development y otros programas de educación ejecutiva, así como en los cursos del primer y segundo año de los programas de MBA y PhD en la misma casa de estudios.
Alfaro recibió el grado de Doctora en Economía de la Universidad de California, Los Angeles (UCLA) en 1999, donde fue beneficiaria de la beca de tesis. Obtuvo el grado de bachiller con honores en Economía de la Universidad de Costa Rica en 1992 y una licenciatura de la Pontificia Universidad Católica de Chile en 1994, donde se graduó también con honores. En el año 2008 se le concedió el premio Young Global Leader por el Foro Económico Mundial.